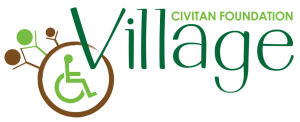 Civitan's one of a kind Adult Life Learning Program at Civitan Village is unmatched by any other agency in Arizona. Our members engage in vibrant, cutting edge, specialized programs including Culinary and Nutrition Instruction, the Mindsong Music Lab, Visual Arts and Creative Expression, Theatre Arts, Movement and Physical Education, and Media Arts. In addition, our Life Learning Program members regularly participate in volunteer initiatives and weekly community excursions. We are currently accepting new members, come see our Life Learning Program in action!
Civitan also offers Life Learning Programs in Chandler and Williams.
Civitan's Life Learning Programs operate Monday through Friday from 8:00 a.m. to 4:00 p.m. and transportation is available. For inquiries or to schedule a tour, please contact:
Daily Class Rotations Include the Following:
Culinary and Nutrition Instruction
Civitan's Culinary and Nutrition Instruction at Civitan Village teaches our members about food preparation and safety, well-balanced meals, proper use of cooking utensils, developing recipes, and gardening. The program's hands-on format allows members to experience new tastes, while experimenting with different food combinations, and learning how to get around in the kitchen. In addition, our fully accessible garden beds allow our members to participate in the planting, growing, and caring of many of the vegetables and herbs we use in the kitchen.
Mindsong Music
Mindsong Music is a creative space for members to explore their musical passions. Learning to play different instruments, studying different types of music and poetry, practicing songwriting, and studying artists and musical genres are all part of Mindsong's daily and weekly experiences. Members also have opportunities to write, compose, and perform original music.

Sky Skraper is the first rock band to come out of MindSong Music. The group writes and produces their own original music with the assistance of Civitan's Music Director, Patrick Andrew, and Music Instructor, Elliott Fox. To learn more about Sky Skraper & to listen to their debut album, please visit: SkySkraper.Band
Visual Arts and Creative Expression
Civitan's Visual Arts classes engage our members in creating and working with a variety of mediums and modalities. These include sculpturing, designing, knitting, sewing, painting on canvas and glass, creating original pieces from reclaimed materials, producing shadow box story sets, and endless other creations. Our highly qualified art instructors teach members to work with their hands and imaginations to promote self-expression, exploration, and creativity.
Theatre Arts
Civitan's Theatre Arts teach our members all about the many different aspects of the performing arts. Activities and lessons include the development of one's 'stage voice', readers theater, character development, stage directions and production basics, as well as theater games, ice-breakers and team building activities. Learning to be confident in one's own skin and self-advocating through self-expression are other key aspects of our Theatre Arts classes. In addition to the development of stage presence, members learn to build mini-sets, costume pieces, props and masks. Puppetry is also designed and implemented in classes providing an opportunity for members to be involved in the theatre arts both on and off the stage.
Movement and Physical Education
Movement and Physical Education class helps our members improve muscle strength, coordination, fitness, flexibility, and overall wellness. A variety of activities are incorporated into daily classes including yoga, the martial arts, indoor and outdoor games, adaptive sports, exercise routines, and other physical activities. All movement and physical activities are adapted to our members in order to maximize participation, improve endurance, cardiovascular efficiency, balance, motor skills and body awareness.
Media Arts
Media Arts engage our members to interact with the different technologies that we all use in our daily lives. Learning about and experiencing the art of video production, photography, podcasting, and audio recording are part of daily and weekly classes. Members are taught how to take and edit a photograph, learn about producing different forms of media, practice broadcasting and public speaking skills, learn about computer video editing, and practice using graphic design systems. Civitan's members also produce our very own radio shows and podcasts!