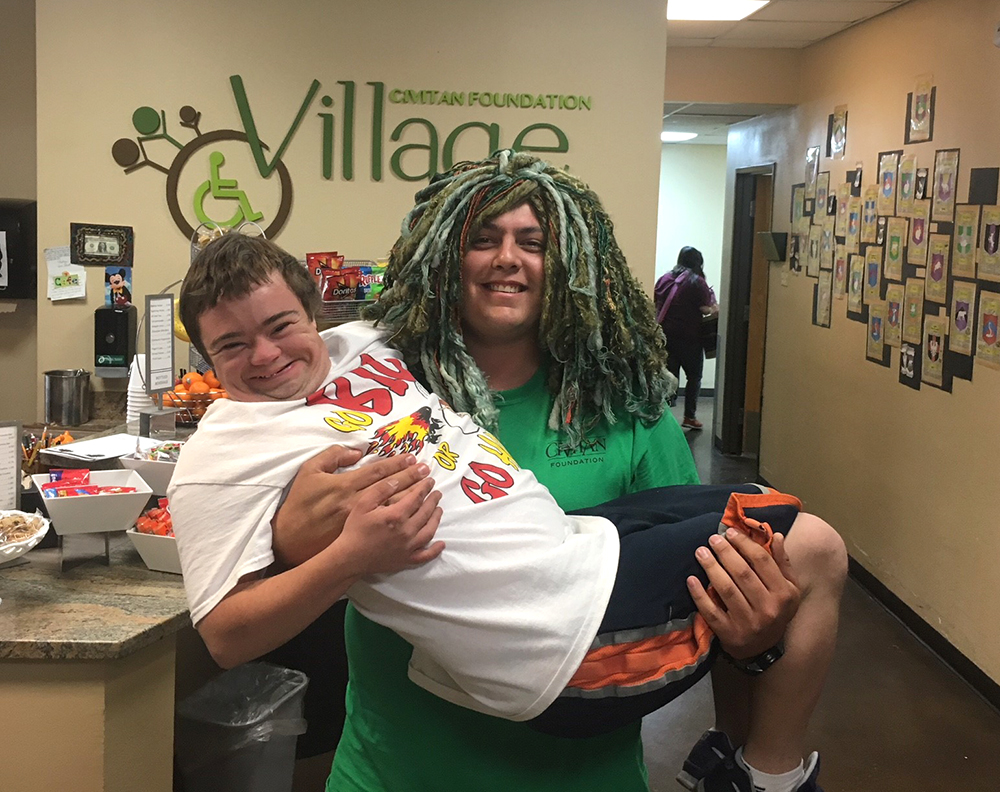 Working for Civitan Foundation, Inc. is more than just a job. It is an experience that will change your life, and the lives of those you serve, day in and day out. If you are looking for fulfilling, meaningful work, and have a passion for individuals with disabilities, we would love to welcome you to our team!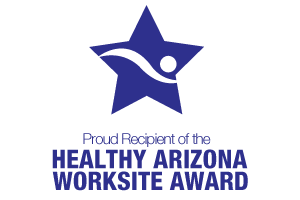 Civitan Foundation is recognized by the Healthy Arizona Worksite Program for work-site wellness. The Healthy Arizona Worksite Award recognizes employers that are making efforts to positively affect the health and well-being of their employees, their families and their community by implementing comprehensive work-site wellness strategies.
We are looking for people with the following qualifications:
High energy and a desire to help people with special needs
An understanding of the challenges individuals with disabilities face
Good communication and interpersonal skills
Flexible and able to work effectively with others
18 years of age and eligible for a Level 1 Fingerprint Card
Why should you consider a job at the Civitan Foundation, Inc.?
Competitive pay rates
Medical and retirement benefits
Article 9, CPR/First Aid training
Flexible part-time and full-time positions
Seasonal and year-round positions
Fulfilling, meaningful work
Free lunch Fridays
Fun perks like massages, staff parties and more!
Friendships that last a lifetime
CURRENT OPENINGS
The Civitan Foundation, Inc. offers employment opportunities on an ongoing basis throughout the year.
Lead Job Coach - Are you a DYNAMIC professional looking to grow as a leader? Do you have a goal of utilizing your training ability to help people enhance their strengths and improve their job skills? If so, Civitan Foundation is seeking a person with a coaching mindset to offer guidance and support to people with disabilities on the road to developing their workplace successes in a retail environment.
DTA Direct Care Provider/Driver - As a member of our day program staff you will be working each day to provide our community an accessible, safe, and affordable environment while delivering superior life experiences to enhance the quality of life for children and adults with developmental disabilities. Additionally, you will be providing transportation for our membership to be able to attend programming each day.
Instructor Employment DTA - Come take a LEAP with Civitan! We are growing and seek innovative Instructors with a creative background/flare to teach workplace skills to adults with disabilities. If you understand what it takes to introduce and educate adults to the world of work, then we should be your next step!
Part-Time Civitan Driver - Looking for a part time flexible job that makes a huge difference in peoples lives? Civitan Foundation works with adults and children with intellectual and developmental disabilities, and Civitan need drivers to help get them to and from programming. If you have experience working with people with disabilities this role could be right for you.
HCBS Coordinator - Under the general direction and supervision of Director of Program Services, the HCBS Coordinator is planning, evaluating and supervising the delivery of home and community-based services for developmentally disabled individuals. The HCBS Coordinator would be responsible for new avenues of service resulting in increased revenues. This role requires diligent follow up and a strong work ethic to provide our members with all services that are needed and accurately tracking and reporting these. The coordinator must be a strong team player while not being afraid to problem solve in order to provide the best service.
Cook - The Cook-er-y is an enclave of Civitan Foundation providing employment and training in a kitchen setting to the members we serve with intellectual and developmental disabilities. In the Cook-er-y kitchen we are providing members with cooking classes each day as well as cooking meals to provide our café and local partnerships. We are looking for a cook whose experience allows them to jump in and continue to coach our members on best work practices.
HCBS Direct Care Provider - Under the general supervision of HCBS Coordinator, provides services to consumers with developmental disabilities based on individual service plans and personal care requirements. Distinguishing characteristics of this position: responsible for interacting with and providing a safe environment for consumers which may include social and community services/activities. Direct Care Provider provides short-term respite care and supervision consistent with the health needs of the consumer and/or support or relieves caregivers for the benefit of the consumer. Direct Care Providers also provide habilitation services to increase independence of the consumer and/or attendant care for facilitation of consumer needs. May need to drive member in their personal vehicle based on that members needs.
Downloadable Application and Background Check
Employment Application
State of Arizona Registry - Background Check form DDD-1727A
Once you complete your application and background check authorization forms, please save and email to JOBS@campcivitan.org, or print and deliver to Civitan Village, 12635 N. 42nd Street in Phoenix.
Call the Civitan Foundation, Inc. corporate office at (602) 953-2944 for more information or with questions.
When you join the Civitan team, you join a family—one that will love, support and encourage you throughout your employment with us, and long after you have moved on to new opportunities.